IMPORTANT WARNING!
Never uninstall/reinstall the plugin, as that would also delete your previously built grids.
Instead, as long as the following instructions are followed, any previously built grids will be saved and still exist once the update process is complete.
Visit the plugin's main admin page and check the version number, and then follow the steps below
Step 1
If you haven't previously activated the plugin with your purchase code, do so now.
Click on the message box to reveal the Purchase code input box.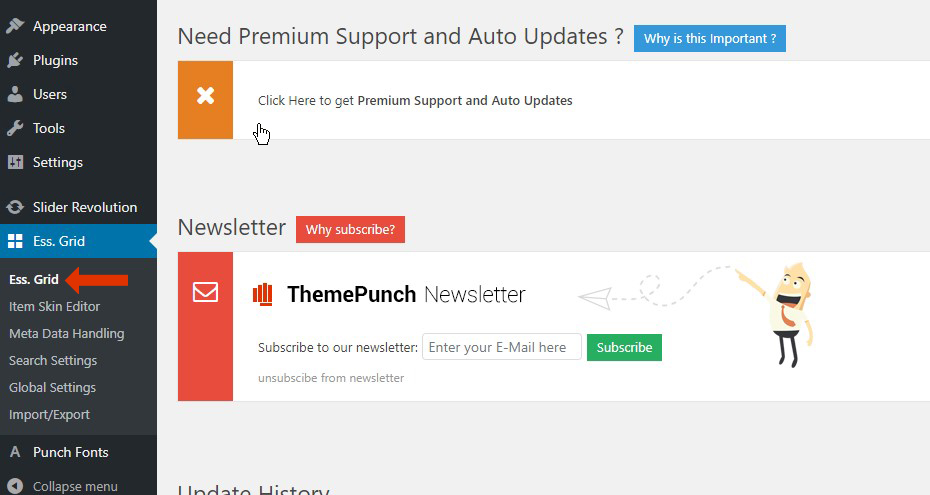 Step 2
Enter your purchase code into the field:

See this guide to learn how to find your purchase code aka license key.
Step 3
After adding your purchase code a green tick will appear to show you your plugin is actively able to communicate with our servers and look for updates.
You can then click the Search for Updates button:

Step 4
If an update is available you can install it through he regular plugin update page:
Step 5
After applying an update, check the version number to confirm the changes.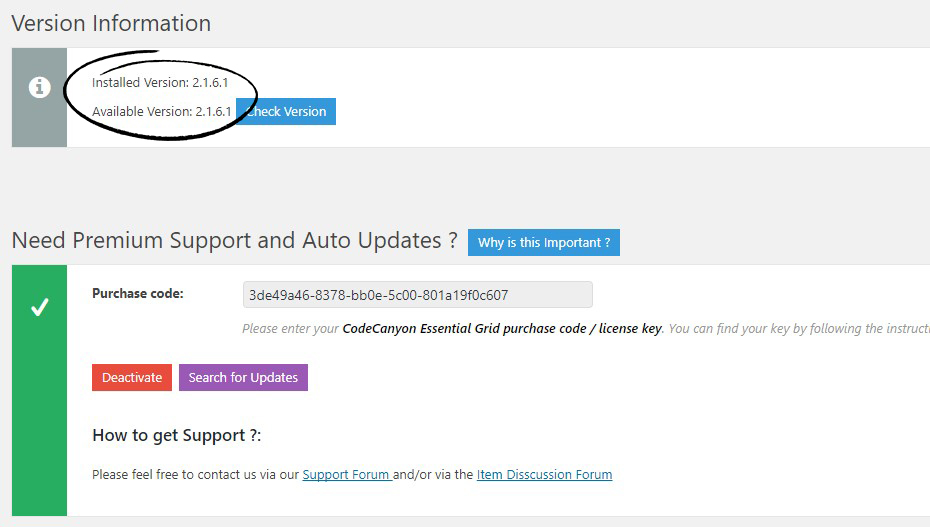 How to Update Essential Grid