From the plugin's main admin page, select "Edit Skin" for your Grid.

Next, link to "Ajax" from one of the skin's Layer elements.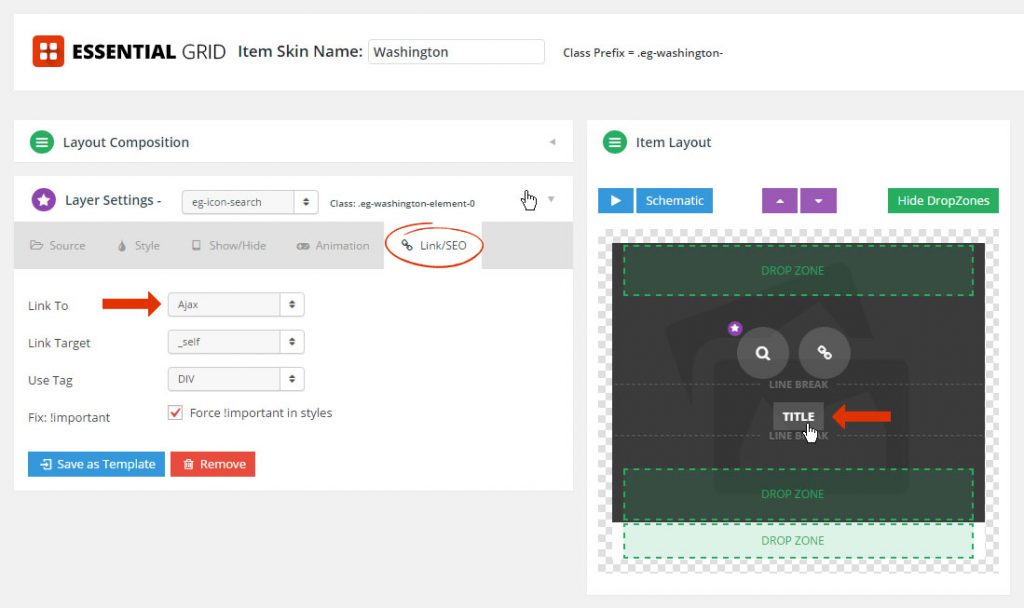 Next, select a source to load from your Grid's "Ajax" tab.
Many of the content options for the Ajax modal are the same for the lightbox. However, what makes the Ajax modal unique is its ability to display a post's content, as well as the Slider Revolution option.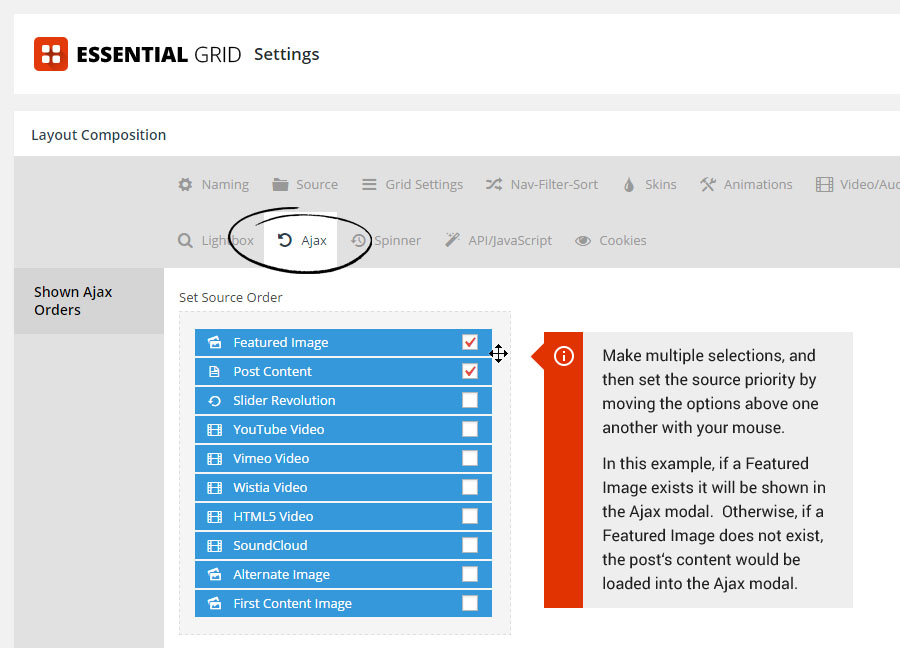 Then choose your Navigation options and if the content should be displayed above or below the Grid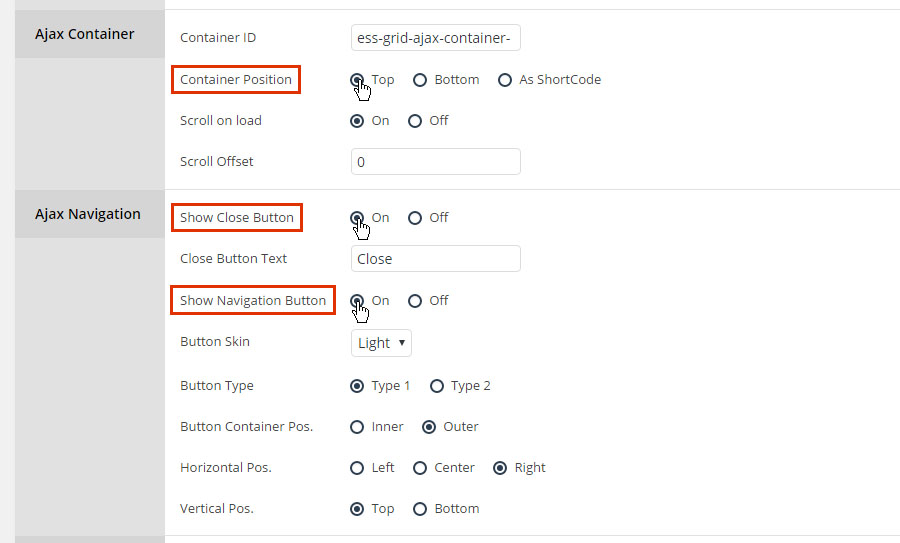 Result: